What's the happiest place on Earth? I can't argue with Disney, but I dream of a place where bread is warm from the oven, produce is fresh-picked and I won't find a "made in China" sticker on the hand-carved bowls. This place does exist, likely in your own neighborhood: local markets.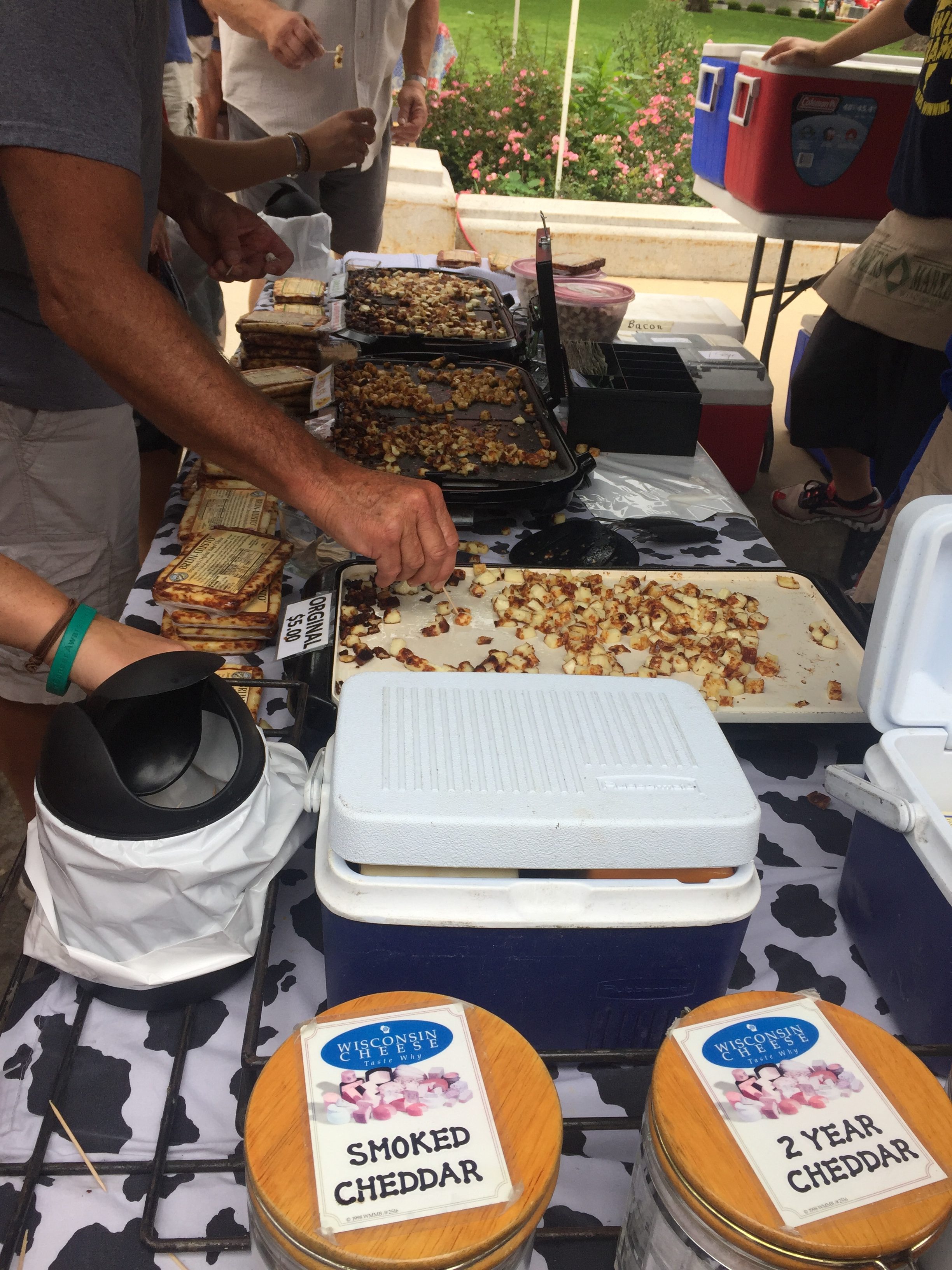 Both Nicole and I grew having these in our backyards (or rather, everything in the backyard could hypothetically end up at the market). I've just returned from spending July visiting family in Wisconsin, and you better believe that trip was full of "wait, turn around!" abrupt stops to check out small shops, roadside stands and local markets along our 1,700-mile trek. And of course, the piece de resistance, was the Dane County Famer's Market. There are few things that get me up on going that quickly in the morning, and the threat of limited quantities of fresh pastries, cheese and produce is one of them! Needless to say, the walk around the square was divine (and I'd like to think I walked off the calories I consumed while walking), and almost a one-stop-Wisconsin-shop representing all of the tasty and creative artisans and farmers that make up the community.
While I selfishly want to ensure my "cronut" (hybrid donut/croissant) doesn't fly out of the case before I make it to a market, it's a no-brainer to want to see our local markets succeed. Word-of-mouth, long-standing community presence and the stumble-upon route can bring long lines to market booths, but you can do more to increase awareness with quick, authentic marketing methods.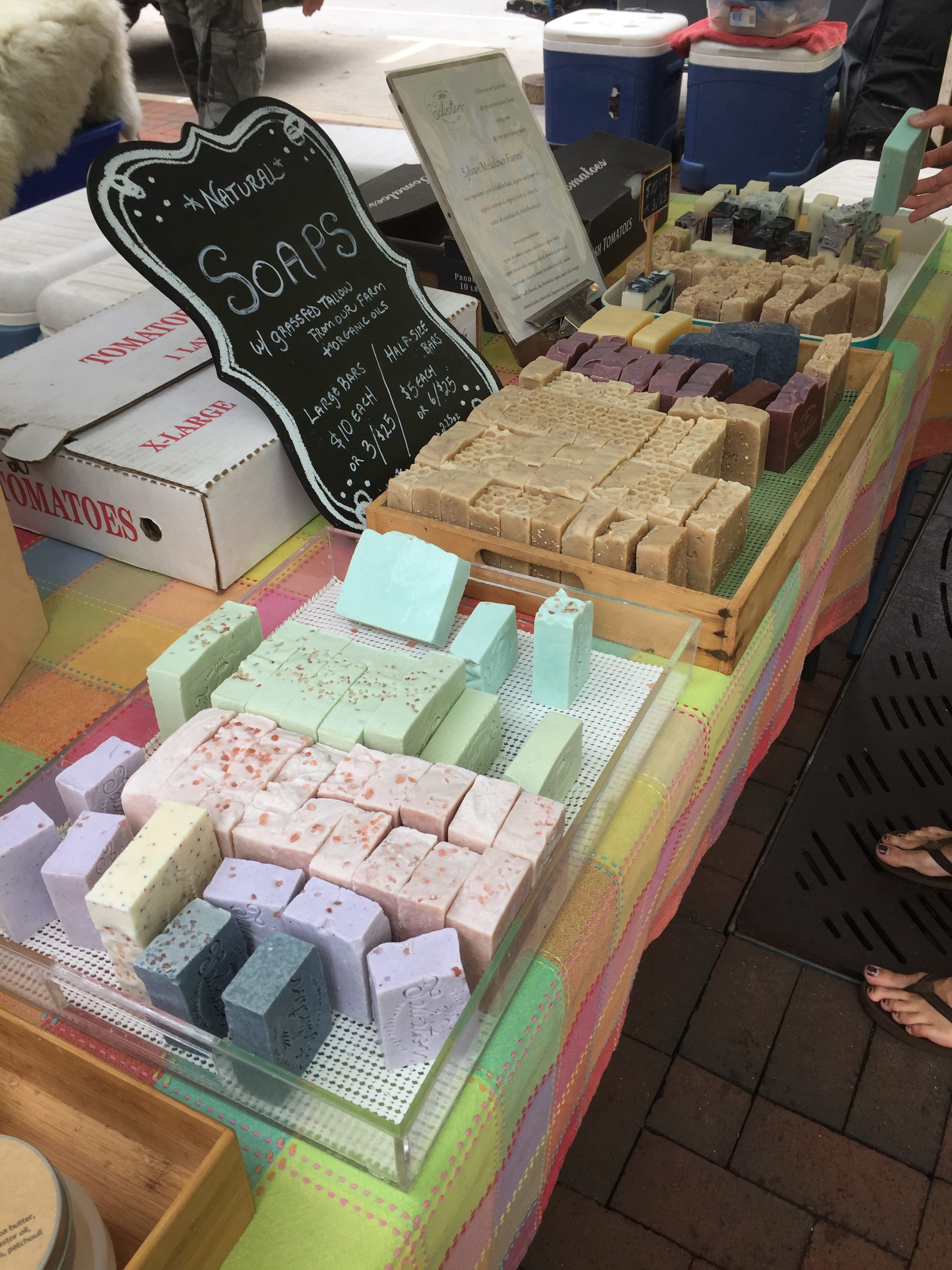 What can you do to make your market line longer?
Don't Let the Day Get Away:
It's easy for people to make plans…and change them. That is, until you see something you're really missing out on. Whether it's big-as-your-leg zucchini in season, a limited-edition popcorn flavor or new necklace designs, reminding people on social media on the day of your market or event is the perfect opportunity to give them a time-sensitive reason to visit your booth. It can be tough in the rush of product preparations and set up to take advantage of this one, so I recommend:
Do it early on so that it happens, you have time to draw a crowd and you have time to post it on social media.

Mix it up with photo or video—it will likely be more attention-grabbing than text.

Remind them about the incentive they have to stop by—and maybe show it off!
Market Yourself (Through Your Customers!):
This one might seem overwhelming, but hear me out: Give your customers a reminder to stay connected with you. Whether that's by placing a sign on your table with your social media links or including them on your product label/packaging, that's one more way they're encouraged to stay connected with you outside of their local Saturday visits. Bonus: Having a hashtag is also a fun way to encourage product photos—just be careful in your hashtag selection!
Tell Your Story:
Why do you bake, make or create the one-of-a-kind thing you do? Are you a third-generation produce stand? Did you have a midlife crisis and decide stunning floral arrangements was your stress release? Do you just have a knack for the perfect croissant recipe? Whatever it is, there's likely a beautiful story behind it that will connect you with customers and make you memorable. Use that to your advantage on your website, blog and social media. Bonus: Even if they don't remember "Nicole's Gooey-licious Cheese," they may remember "the cheese lady whose family was from Switzerland and she grew up helping in her grandpa's cheese shop in Mount Horeb."
Who's ready to head to the market? *Raises hand*
Let us know in the comments: Which market do you sell at?